The latest innovation in the stand up pouch continuous development and development of vertical inverted pouch bags and packaging technology is the integration of screw closures into flexible packaging. Aluminum bag with lid. Otani Packaging offers high-resolution printed screw-on bags for early product testing and market development, as well as high-volume production-ready packaging.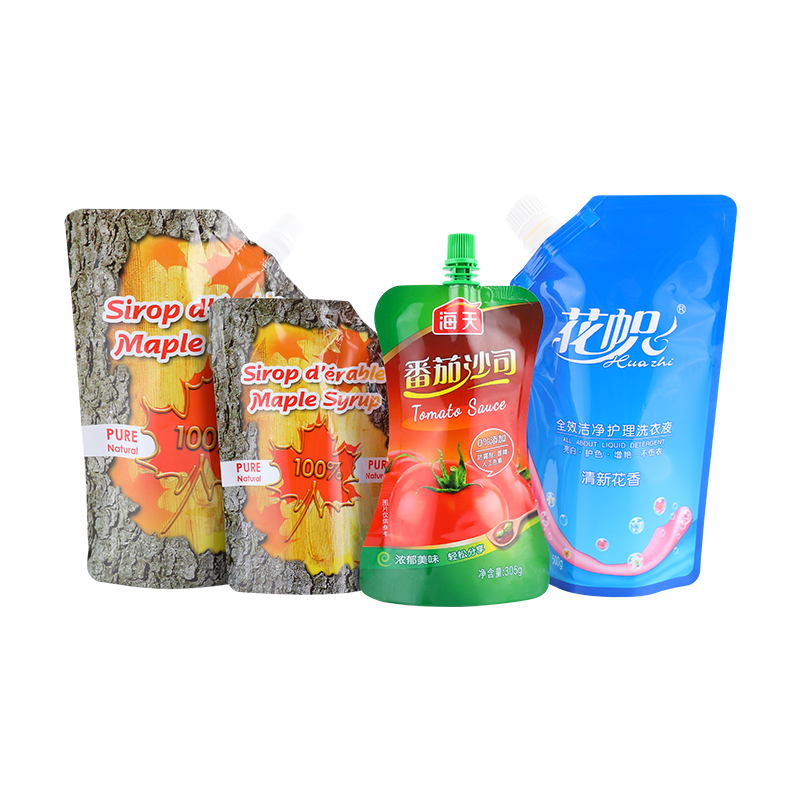 Provide a variety of accessories We have the ability to support customers to invest in proprietary bottle caps and the molds needed to produce them. We are particularly proud of our stand up pouch, which has a reclosable nut with a diameter of nearly 1 inch. This seal can be combined with high-resolution, high-quality photo printing to print on various substrates, including foil, polyester film, nylon, polypropylene.
Heavy-duty vertical pouch with inverted spout, sturdy bottom gusset allows the bag to stand upright. The large surface is ideal for graphics and displays. These pouches have an opening at the top, are easy to fill, and can be heat-sealed. Unless otherwise specified, they cannot be filled through a nozzle. The nozzle bag has a positive nozzle cover, and has the functions of anti-puncture, anti-odor and anti-moisture.
Environmentally friendly, very suitable for powder, liquid, gel and granular products. All materials are FDA approved and food grade. The bottom corner gussets can be balanced. Recloseable plastic nozzle screw caps and accessories provide positive nozzle closure. The heat sealable spout bag is a moisture-proof spout bag with a moisture-proof cap. Puncture-resistant pourable liquid bag. Save flexible packaging in the warehouse. The top of the pouch has been opened for easy filling!